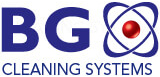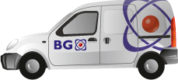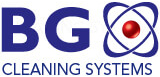 Tips to enjoy your fireplace safely this winter
There is nothing cozier on a cold winter day than a fireplace with a roaring fire.  It makes you feel so snug and warm to snuggle up close to the fire while winter rages outside. You don't want your cozy relaxation to be interrupted by a smoke filled house, or even worse: a chimney fire.  A chimney fire can ruin your evening and even worse it could actually burn down your house. Here are three tips to help you prevent a chimney fire so you can enjoy your fireplace without worry.
Tip 1: Choose Wood for Your Fireplace Carefully
Chimney fires are caused by a creosote buildup in the flu. This creosote is flammable and can ignite from the heat of the fire. Choose hardwoods, which burn hotter and longer and are less likely to cause a buildup of creosote. Avoid soft woods such as pine an poplar because they burn faster and will build up creosote more quickly.
Tip 2: Have Your Chimney Inspected and Cleaned Once a Year
Skilled professionals can clean your flu and inspect it for damage. This is especially necessary if you have a brick lined chimney. Brick lined chimneys can crack or a brick can break and when the flu gets hot this can cause a house fire. A bit of care and prevention is needed to avoid the devastation of a fire in your home.
Tip 3: If You Have a Chimney Fire, Take Quick Action
Don't assume that the fire will remain in your chimney. Gather everyone in the house and get outside now! Call 911 or your local fire number and get help.  While you are waiting for the fire department place ice cubes on the fire to dampen it and help to put it out. The steam from the melting ice cubes will starve the fire of the oxygen it needs to burn.
When you have smoke damage from a chimney fire you can get professional help to clean up the mess. The professionals at BG Cleaning know how to clean fabrics, carpets, walls, ceilings, fixtures and everything that was damaged by the smoke.  They use the best cleaners and can get the soot and smoke out of your home and also get rid of the smoky smell.