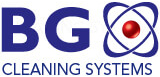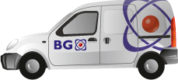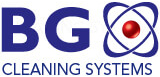 BG Cleaning Systems in BuildEx Palestine Exhibition 2012
On the 15th-17th of December 2012, BG Cleaning Systems Palestine, will participate in the 2012 BuildEx fair to be held in Ramallah, Palestine. BG Cleaning Systems Palestine aims to afford its clients with avant-garde, efficient, cost-effective and innovative cleaning and facility services at a much higher level than is currently afforded in the area and intends to always be more than a step ahead in its systems, concepts and quality.
BG Palestine's customers have the edge by experiencing BG Cleaning Systems' unique, state-of-the-art, high quality services as furnished to them by BG Palestine, in contrast to the existing standards of the said services in the country. This is what BG Cleaning Systems has dubbed as "The BG Experience". Through its participation in the BuildEx Palestine 2012, a construction industry exhibition, BG Palestine aims to introduce its kaleidoscope of services to the Palestinian construction industry and to all of the Fair's visitors.
BG always tailors its services to their customer's respective needs and specific requirements, thereby ensuring the forging of strong and long-term business relationships with its clientele base.
BG Cleaning Systems' main objective is to "ensure a cleaner future for all".