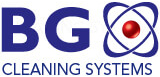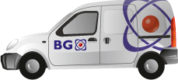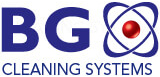 Tips for Cleaning Upholstery
Whether you have a fabric chair, sofa, fabric in an automobile or draperies, cleaning upholstery is a complicated process that requires training regarding the possible pitfalls you might encounter.
When does upholstery need cleaning?
Once dirt shows on upholstery, it is already heavily soiled. Regular vacuuming will remove a great deal of the dirt; just make sure your vacuum filter is not clogged so you can extract the most dirt for your efforts. A dirty vacuum filter will not be as effective and you will expend a lot of effort with minimal results. If necessary replace the filter. If you see visible dirt on your upholstery, vacuuming will not likely remove the dirt. You will need to take the cleaning to the next level.
What to look for before you clean upholstery
These are the pitfalls to watch for when you clean upholstery.  Before you apply any cleaning solutions to your upholstery, evaluate to see if you have any of these warning signs.
Color loss from prior cleaning or sun fading.
Color bleeding from previous cleaning or spills.
Sun rot, which will cause the fabric to rip and tear when it is cleaned.
Deterioration of the foam in cushions or any markings that could bleed through from cleaning.
Loose trim on furniture edges.
Rips, tears or frays, especially on the welting.
Odor that may become worse when cleaning solutions are added.
Stains from oil, perspiration or other substances that need special treatment.
Any structural problems or weak joints in furniture.