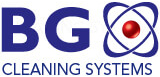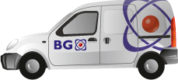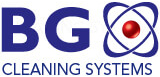 NOW is the Time to Get Your Home Ready for Cold Weather
Warm sunny days are getting shorter and cool nights are getting longer. We all know what that means, fall is here and colder weather will soon follow. You spend so much time during cold weather season inside your home that it is a wise move to make sure your house is comfortable, clean and well maintained before the snow flies. You don't want to be doing outdoor chores in cold, windy, snowy weather; that can turn a chore into unpleasant and dangerous work. Here are some tips to make sure your home is a pleasant well functioning haven for you during the cold weather season.
Tip 1: Service your heating system
Change your furnace filters and have professionals service your heating system. Your furnace filters trap dust and other allergens from the air. When your furnace filters are dirty they can't trap as many contaminants and the air in your home will not be as clean as it could be. Servicing your heating system now means that when you need heat for your home it will be there.
Tip 2: Clean your windows
When you are inside looking out you want to be looking through sparkling clean windows. Once weather turns colder, cleaning your windows will be a difficult miserable task. If you leave your windows dirty, they will be that much harder to clean in the spring and the dirty windows will annoy you all winter.
Tip 3: Make any outdoor repairs and insulate door and windows
Clean leaves out of eaves and drain spouts. Check and repair insulation around doors and windows. You don't want to have to do these chores when the weather outside is cold and snowy.
Tip 4: Clean interior spaces
You will be spending a lot of time indoors during the cold winter months, make sure your interior spaces are clean and comfortable. Give your house a good cleaning top to bottom so your home is in good shape for winter and for holiday entertaining.
Tip 5: Clean floors and carpets thoroughly
It is much easier to clean floors and carpets when you can open windows to dry them quickly. If you wait until winter weather you will be stuck with wet carpet odor, fogged up windows and a risk of mold from slow drying carpets. Dirt, germs, bacteria and yes, bugs lurk in dirty carpets and you don't want to live with that all winter.