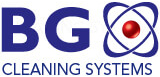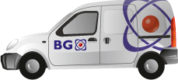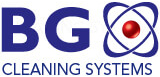 Cleaning Your Air Conditioner
When summer temperatures soar, your air conditioner has to work hard every day to keep you cool. You can ensure your own health and the long term health of your air conditioner by cleaning your air conditioning equipment regularly.
The first cardinal rule of air conditioners is to clean filters and coils, especially before the summer cooling season begins and at least once a month during periods of high use. Dust, dirt and bacteria accumulate in filters and coils. You need to make sure all of that grime is removed so it doesn't circulate into the air in your home or business. The source of deadly Legionnaires disease was bacteria in the air conditioning system, so the need for cleanliness with your air conditioner cannot be overstated.
If you have a central air conditioning system, also regularly clean your outlets and registers with a vacuum cleaner. You should not have to clean central air conditioning ducts as long as your filters, coils registers and outlets are cleaned regularly. If your air conditioning unit is outdoors you also need to make sure vents and intake areas are kept clear of leaves and debris.
Some air conditioning filters can be washed and others are too flimsy to withstand cleaning with water. Vacuum or replace the fragile filters. If you are vacuuming a lightweight filter, a hand held vacuum may be best to keep a high power vacuum from misshaping the filter.
When you clean air conditioning coils, first of all unplug the unit or turn off the power. Most important to remember is to be gentle. Vacuuming the coils is the best way to clean them; do not apply soap or detergents to air conditioner coils. Most air conditioning coils are made of aluminum and aggressive cleaning could result in damaging the coils. Aggressive cleaning could at minimum reduce the air conditioners ability to cool and at the extreme could result in a costly repair bill or possibly the need to replace the air conditioning unit.
If you want professional care for your air conditioning system, BG Cleaning has professionals on their staff that can clean most anything. BG Cleaning staff are skilled and knowledgeable so you can rest assured you will get top quality results.