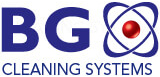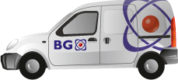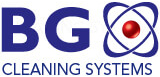 BG Cleaning Systems Now In Delhi NCR
BG Cleaning Systems, a world class international cleaning & facility management service provider, has now launched its operations in Delhi NCR, India.
Under the able leadership of Mr. Amitabh Pandey , the Master Franchisee for the BG Cleaning Systems operations in Delhi NCR, BG can now afford the public its unique and professional cleaning & facility services solutions for all types of commercial and non-commercial facilities. Our expert and reliable services are comprised of efficient and competent cleaning teams and state-of-the-art cleaning systems, complemented by BG's effective time and work management.
BG Cleaning is your single-source cleaning & facility management service provider committed to ensuring a cleaner and healthier environment for you.
Now you can concentrate on your core business and competencies, and leave the management of your cleaning and facility needs and requirements in the safe hands of BG Cleaning Systems — your capable & trustworthy business partner in Delhi NCR and around the globe.