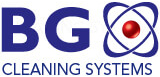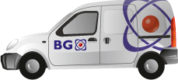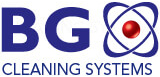 BG Cleaning Systems in Franchise UAE 2012 in Dubai
BG Cleaning Systems, the flexible and dynamic cleaning franchise from Iceland, continues to expand rapidly in the Middle East. The professional Franchise Team of BG Cleaning will be attending the Franchise UAE 2012 Expo to be held on the 09th-10th of May 2012 at the Crowne Plaza Hotel at Sheikh Zayed Road in Dubai.
BG Cleaning Systems is a leading cleaning and facility services company originating from Iceland. With nearly two (2) decades of professional expertise in the field, BG has developed its own innovative concepts and systems. Affording its clientele a kaleidoscope of avant-garde services, BG Cleaning Systems has continuously forged its special niche in the industry with probably the largest portfolio of cleaning services in the world today.
In 1995, Mr. Benedikt Hjálmarsson, BG Cleaning Systems' founder and CEO, decided to create his own destiny. This daring young entrepreneur took the first step without hesitation and unwaveringly set out to build and develop BG Cleaning Systems into the organization it is today. The invaluable treasure trove of experience, expertise and know-how gained by BG Cleaning in its many years of service is now available to qualified franchisees worldwide.
BG Cleaning Systems has the well-earned reputation of integrity and trustworthiness. BG highly emphasizes the intricate value of keeping confidentiality and maintaining high quality services. The superior quality of BG's services is enhanced by the company's belief in the strict adherence to security regulations and in ensuring customer satisfaction.
At the start of 2010, BG Cleaning Systems launched this unique franchise opportunity globally. It has recently expanded to Africa, Southeast Asia, South Asia, and the Middle East. Currently, several choice master franchises have been granted to qualified franchisees in India, Kuwait, Palestine, Jordan and Cameroon.
According to Ms. Sherry Ruth E. Buot, M. D. Of Business and Franchise Development at BG, "We have had countless queries from interested entrepreneurs all over the world since we launched our cutting-edge franchise opportunity in 2010. However, to us, it is not just about selling franchises. Our goal is to find the right franchise partners who will match our aim for excellence, and are willing and able to achieve it with us. We are looking for someone who will share the same values and commitments as we have. There are many potential partners but we are searching for the best."
Interested entrepreneurs who have the ideal business acumen, capability, capacity, values and commitment are welcome to visit us at the said Exhibition at Stall Number 38.
Appointments for one-on-one meetings with our Franchise Team Representatives can also be booked by giving us a call at +354 533 5004 or by emailing us at info(at)bg-cleaning.com.