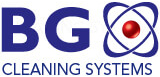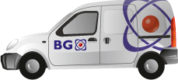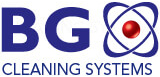 Achieve a Safe and Healthy Environment with BG Cleaning Systems
"BG Cleaning Systems is your No. 1 Cleaning Partner in Delhi NCR"
 With eighteen (18) years of extensive experience in the industry, BG Cleaning Systems earned itself a well-deserved reputation as a professional, trustworthy and dynamic cleaning company.
BG Cleaning Systems Delhi India provides janitorial, floor care and maintenance, carpet care, housekeeping services and more. We are proud to inform you that we work under strict compliance of the high quality international standards set by BG Cleaning Systems International. We also use the most cutting edge cleaning equipment. Most importantly, we employ reliable staff whom we train intensively according to our superior quality standards enabling us to deliver our services efficiently and effectively.
 We cater to a large variety of clients ranging from apartment buildings, office buildings, hotels, SMEs, stores and retail companies, restaurants, government buildings, schools, institutions and more.  We offer a wide spectrum of cleaning and facility services including:
 Daily Cleaning, Regular Cleaning, Restoration Cleaning, After Fire Damage, Special Events Cleaning, Emergency Cleanup, Deep Cleaning, Pantry Services, Office Assistant Services, Messenger Services, Grounds & Parking Area Cleaning and more.
We also perform other Specialized Cleaning Services including:
Hard Floor Cleaning & Maintenance, i.e., floor scrubbing and finishing, floor stripping and re-finishing, burnishing and high-speed floor care, tile grout cleaning, natural stone floor care, ceramic and terrazzo tile floor care, wood floor cleaning, marble and granite floor care
Carpet Care and Maintenance
Window Cleaning
Industrial Cleaning
General Cleaning
If you want to save time and money while promoting the well-being, health & safety of your staff and surroundings, contact us now at:
BG Cleaning Systems Delhi NCR
Pro Clean Services Pvt. Ltd.,
LG-14, Malibu Arcade, Shopping Complex,
Malibu Towne, Sohna Road Sector 47 Gurgaon.
You may also call us at Tel: +91 124 408 6660.