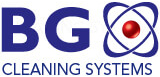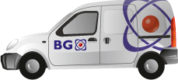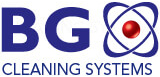 3 Simple Steps to Spotless Floors
During the winter months, keeping your floors clean can be a never ending chore. Just when you finish vacuuming and scrubbing your floors, "someone" comes in the door and tracks through the house.
You don't have to let "muddy tracks" get you down, here are some tips to help you get great looking floors and keep them that way.
Tip 1: Collect All the Dirt
Whether your floor covering is carpet or hard surface, get the dirt up first. Dirt and grit damages carpet because the sharp grit particles cut carpet fibers. Use a strong vacuum with a beater bar, to loosen the grit. Don't scrub hard surface floors until the dirt is up or you will have wet dirty floors.
Tip 2: Select the Right Cleaner for the Floor
Use the right cleaner for the type of floor. Some cleaners leave a film on your floor. Wood and wood laminate floors show a film easily. One very effective cleaning solution for wood & wood laminate is a 10% vinegar 90 % water mix. Use a light spray and don't leave water standing on the floor. Clean and wax products leave a build-up which has to be removed eventually.
Tip 3: Prevent Tracking and Do Quick Touch-up
Preventing tracks is the best strategy. Get family members to remove shoes at the door, preferably in a boot and shoe tray. If someone tracks through, get the tracks up quickly so you don't have to start over. Mop and toss products are handy for this quick clean-up.
When your dirty floors have you overwhelmed, BG Cleaning can help you get back on track. BG Cleaning has well trained professionals and have the best, most effective products. Contact BG Cleaning to get expert help today.